Congratulations !
You have found our secret Special Offers page !! Well, its not that secret at all really !
But, as you clicked through to here anyway, let us reward you.
Tonight, the 30th September, marks the end of hit TV Show, Breaking Bad. We are all fans of the show here, so we have 'cooked up' a special offer for this week only.
Use the promo code HEISENBERG when ordering any of our domain registration, hosting, email or AntiSpam products, either online or over the phone, and you will get a massive 50% off the first year.
No Strings Attached, use it as often as you want, pass it on to your friends.
But Hurry ! This offer ends on the 4th October 2013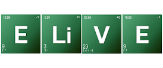 (BTW, we know there is no chemical symbol 'E', we have taken some poetic licence on this..Although, maybe they should add Elive to the periodic table?)