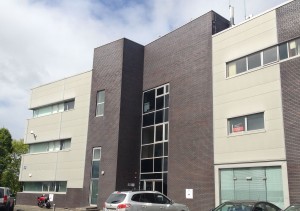 Elive™ is a private, wholly Irish owned, independent company, setup in 1997, located in Limerick, Ireland
Elive™ specialises in developing eCommerce and eBusiness Solutions for over 20 years. We have extended our services to include all your online requirements from Domain Registration and Hosting, to Email Spam/Virus Scanning, Online Backups, Server Management and much more.
At Elive™ we manage our own network, which means that we directly control all our servers. We have a full Class C of IPv4 IP addresses. Essentially, all this enables us to respond to your enquiries and technical issues immediately. It also means that we can easily provide customised solutions for our clients that are not possible with some other hosting providers. Our expert team of technicians
have an extensive knowledge of DNS, Networking and Computers Systems, ensuring you with the best solutions.
Our servers are located in a state of the art data centre in Cork, Ireland.
We believe that building personal relationships with clients enables greater understanding of your needs so as to provide you with a dedicated service.
You will always find a phone number to call us on, so you can speak to real people.
Your comments and enquiries are always welcome. If you have any suggestions or simply would like more information on our range of products and services please contact us.
Our Mission Statement :
"To provide top quality web hosting and internet based services to clients backed by an excellence in personal technical support."
You can view our Quality Policy here (PDF)
Company Information:
Elive™ Ltd
Registered Offices:
97 Henry Street, Limerick, V94 V4Y2, Ireland
Registered in Ireland Company No: 273847
Registered Business Name Number: 159973
Elive™ is an EU Registered Trademark No. 011965324
VAT Registration Number : IE 8273847I
Current Tax Clearance Status Access Number : 222924
Directors: Mr S. Ryan, Mr P. Mackessey.