Get in touch with our experienced support teams today!
Elive™ achieve ISO Certification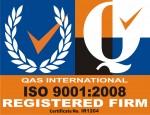 We are proud to announce that Elive™ achieved ISO Certification in July 2014.
Elive™ are certified to be running to ISO 9001:2008 standard, something we have worked hard to achieve.
ISO 9001:2008 covers Quality Management Systems
Our staff are committed to providing our clients with service to the highest Quality and now we have proven it.
You can view our Quality Policy here (PDF)
You can view our ISO Certificate here (PDF)