Get in touch with our experienced support teams today!
.ie Domain Registration process opens up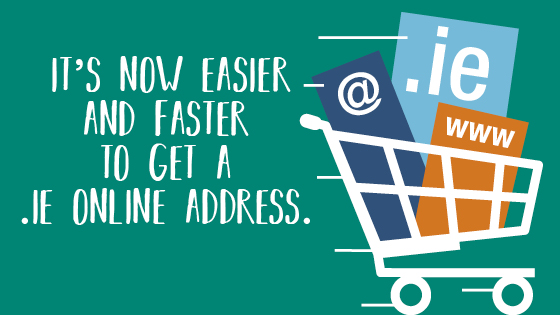 The rules around registering a .ie Domain have opened up today, the 21st March, making it easier and faster than ever to get a .ie domain name.
Previously, you have to prove your claim to the domain name, along with showing a connection to Ireland, but now, the need to prove a claim to the name has been dropped.
This mean thats individual or business with a real connection to Ireland can register any available .ie domain name, on a first come , first served basis.
This will make it easier for sole traders, new businesses and clubs to get their .ie domain name.
"Liberalisation will completely transform the customer's .ie domain registration experience, allowing them to get online with an identifiably Irish website and email address in less time and with less hassle," said David Curtin, Chief Executive of IEDR
To celebrate, Elive are offering 1 Year .ie New Domain Registrations at an amazingly low price of only €9.99 + vat from today until the end of April 2018.
Search and get your new .ie Domain now.
www.For full details on what requirements are needed to Register a .ie domain click here