BP-AUS (Advanced User Search) LITE is the free version of our powerful WordPress plugin developed by Elive™ that gives Administrators a powerful Search Facility for all BuddyPress extended profile data and view custom reports on screen.
BP-AUS requires BuddyPress to be installed and active. Do not install it without BuddyPress.
Searching and Reporting on user profile data is an important missing piece of BuddyPress and this plugin provides the perfect solution.
Features include :
Fast Search to search all fields
Advanced Search to search specific extended profile fields
View search results on-screen (CSV Download in Full Version)
Settings to customise reports and define search type
New in 1.0.3 Ability to define 2 fields to allow range searches
If you want to try it out, you can download the Lite version here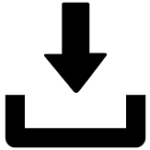 Installation Instructions:
Extract the contents of the downloaded archive and copy the entire folder to the /wp-content/plugins/ folder of your WordPress installation.
Then, simply Activate the Plugin in your WordPress Admin Plugins Section. BP-AUS Lite is then available as a menu item under Users.
*** NB Do not activate this plugin without the BuddyPress Plugin installed and active ***
If you are happy with this plugin, consider purchasing the Full Version for extra features. Click here to find out more
View ScreenShots