Get in touch with our experienced support teams today!
IEDR Release .ie Profile Report for 2016 – Limerick accounts for nearly 3% of Domains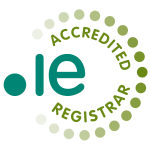 According to the latest .ie Profile report from the IE Domain Registry (IEDR), over 221,000 .ie domains were registered at the end of 2016. Thats a 5% increase on 2015.
Even though over 34,000 .ie domains were added in 2016, Ireland still ranks only 18th out of 22 in Europe for the number of country code domains per 1000 people. (47 per 1000)
Dublin, Cork and Galway combined accounted for more than half of all new .ie Registrations in 2016. While Munster stands at 18% of all .ie domains, Limerick only saw a 1.24% growth on 2015 numbers, giving it an overall share of 2.84% of all .ie domain names registered.
According to the IEDR, the Irish share of the digital marketplace is worth nearly €9bn, but only one third of SMEs can take payment online.
Commenting on the Report, David Curtin, Chief Executive of the IEDR stated : "72% of all new domains in 2016 were registered by businesses – either sole traders or corporate bodies. This is in line with previous figures and suggests that more and more Irish businesses not only recognise the importance of a website to their brand, but value the trust and authority of the .ie "Identiably Irish" brand, too."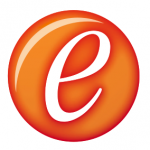 Elive are a .ie Accredited Registrar, operating in Limerick since 1997, providing Domain Registration, Web Services, Email and Software Development.