Get in touch with our experienced support teams today!
Important Update to WordPress – v4.7.2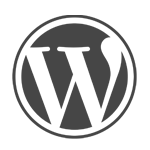 WordPress issued a very important update recently , version 4.7.2, that contained some important security updates.
Anyone using WordPress to manage their website should ensure you have updated to the latest version immediately.
You can do this easily by logging into the Admin panel of WordPress and going to the Updates section
For any client who is subscribed to our WordPress Support packages, we have already updated your site.
As always, we strongly advise that all plugins and themes are also updated. We are seeing WordPress sites being hacked quite regularly at the moment, due to running out-dated versions. This means the site will be offline, could be used to spread spam, and will lose position in Search Engines.