Get in touch with our experienced support teams today!
We are busy this Summer !

While many are off enjoying the sun (but maybe not in Ireland!) , here in Elive we have had a busy Summer so far…….
WHMCS IEDR Registrar Module
Firstly, we have updated our WHMCS IEDR Registrar module, TWICE, to version 1.4.1, with some great new features such as new Client area Template for easier registrations, including a document uploader, ticket add-on shows ticket status and more. Check it out here
LetsEncrypt Support

We have also introduced Lets Encrypt to all our hosting hosting plans, which means you can easily install an SSL site for FREE on any of your websites or to secure your webmail access. All with just a click of a button, and certs auto renew. Have a look at our amazing Hosting Plans, that start at just €3.65 +vat per month.
If you need help with installing a Lets Encrypt SSL Certificate, contact us at support@elive.net and we can do the setup for you for a small once-off fee.
Elive WebSite Builder
All our hosting packages now include the Elive Website Builder.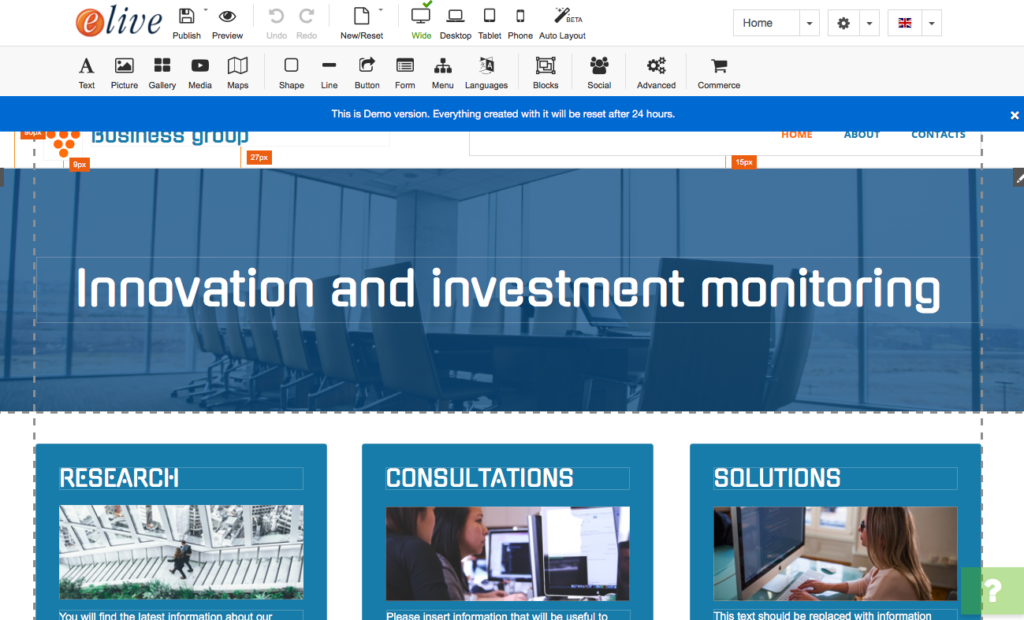 There are loads of stunning Templates available to get you started, and with a great Drag-n-Drop interface, you can customise your site to just how you want it, in a few clicks.
Now you can get your website Live in just a few minutes, for Free. No more signing up to third party website builders and worrying about messy integrations. With Elive, simply build your site, and once you are done, click Publish. Your website is live immediately!
With plenty of tutorials built in, you can get help at any stage, and importantly, the SEO and Mobile features are great. Check out the DEMO here
There's more to come….
We are not done yet, we are hard at work during August making plans. We will soon have our new NEW DNS Records Management system built-in to the Client Portal. There are some price drops on Domains coming and we are reviewing our hosting packages to give you even more value for money….Stay Tuned !!